In an organization, all types of emails or files may be sent and received. But in general, all types of files or emails can't be sent or received in corporate communication. Let's understand why we can't send large or confidential information via email:
Email is not secure for confidential information:
The unencrypted mails which has confidential information may be exposed if it is interrupted in between. Therefore, organization need to have strict guidelines where it should define which documents can be sent through secured routes and which documents can be sent over mails. For the sender and recipient, password management will be hard, if you keep your own password for confidential files.
Large files can't be delivered always:
Many email servers will have a file size limit. The email will not be delivered if the attachment file size is too large. You can prevent this by knowing the total size limit of your company server. But it is possible that the recipient of your email may have much smaller limit and it may be blocked by the automatic system without the knowledge of recipient.
Network lag while sending large files:
Mail server delay occurs while sending large attachment files which reduces speed and capacity for both sender and recipient side. Therefore, this should be taken care of while sending large attachments as all organizations will not have faster available networks.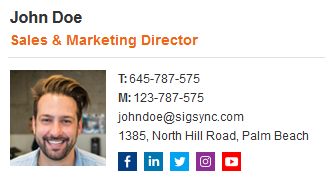 Free Email Signature generator
Free online HTML
Email Signature Generator
that helps to create professional and visually compelling email signatures by adding your logo, brand colors, contact details and etc.,
Uncontrollable attachments:
The sender will lose the control over the mail, once the mail has been sent. And the attached documents download limit can't be restricted and it can be shared, downloaded or copied any number of times.
Inaccurate delivery receipts:
The delivery and read receipts are often blocked by the email server, email clients and recipients even though it's requested by email sender and you can't validate that the expected recipient has viewed the emails just because the sender received a delivery receipt.