Email Marketing is most efficient way to communicate with users to gain more users and build trust among users. You can increase the marketing opportunities by incorporating email campaigns with social media.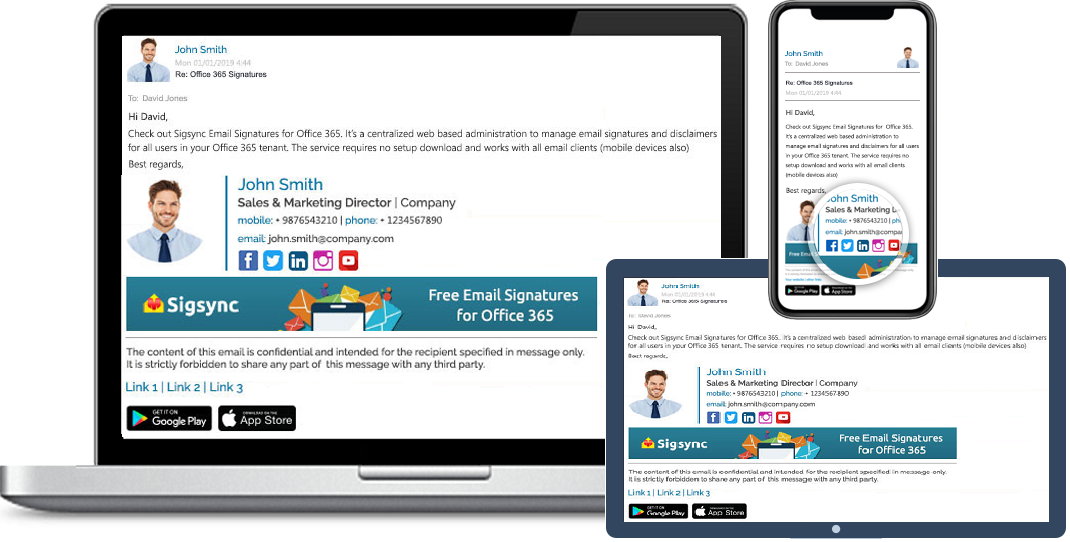 Free Office 365 Email Signature
Free Office 365 Email Signature
s manager allows you to centrally manage email signatures.Consistently deliver your brand-compliant Office 365 Email signatures company-wide.
Marketers always need to understand that marketing is not only with the social media or with the email marketing but to have an effective marketing strategy, marketers need to combine both email strategies and social media.
Let's understand the benefits of combining social media and email marketing:
Placing the appropriate call to action(s) helps the recipients to share the email very easily. This helps in increasing the email open rates and also the click through rates, which in turn improves the email marketing conversion rates.
If people are sharing your email or posting it on their social media, it helps to enhance brand publicity. It also reaches lots of social media users and helps them to learn about your brand who do not have any relationship with your organization yet.
Collect the details from the email service providers and find the regular email readers. This data collected will help to efficiently provide relevant content with personalized emails to subscribers.
Social media icons can be included in post subscription email and unsubscribe pages.
Different platform usage helps to create new opportunities to easily reach your customers and communicate with them.
Never use email marketing as the only marketing channel. It's highly possible that your subscribers will be more active on social media compared to email. Therefore, you can allow your subscribers to select the platform in which they want to interact with.
Integration of social media into your emails helps to enhance the email reach via different marketing channels.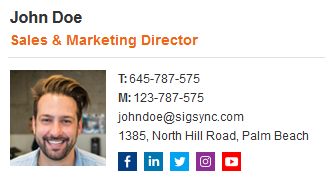 Free Email Signature generator
Free online HTML
Email Signature Generator
that helps to create professional and visually compelling email signatures by adding your logo, brand colors, contact details and etc.,