Email Marketing is one of the effective ways to reach more people and can be highly efficient strategy for building a long-term relationship with your leads and customers. In this article let's focus on the most common mistakes of businesses and how to avoid them.
Poor subject line:
Subject line is the important thing in your email as it summarizes your whole email. In some cases, recipients just check the subject line before opening the email and an email will seem like a spam if you send without any subject line. Therefore, it's always recommended to use related descriptive subject line.
Not including call to action:
Don't neglect to include a strong call to action which lets recipients to know what they can do moving forward. Based on your business type place a call to action and ensure that it's easy to find and don't complicate an email with too many calls to actions.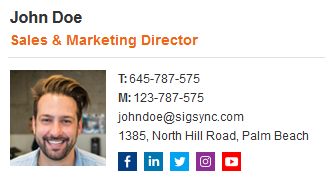 Free Email Signature generator
Free online HTML
Email Signature Generator
that helps to create professional and visually compelling email signatures by adding your logo, brand colors, contact details and etc.,
Too long Emails:
If you want your mails to be read, keep it short, simple and straight to the point. Nowadays, most of the people use smartphones to read their emails. Therefore, it's always good to avoid sending longer emails. If you want them to know more about your product then you can include "Read More" link which invites the recipients to your website with detailed information about the topic.
Not segmenting content:
Don't make the mistake of sending same emails to all the subscriber as different customers will have different needs. Therefore, segment the contents based on users' interest, behavioral trends and you can also vary the content depending on the users age, location etc… Sending the most relevant content based on all these factors surely increases company revenue.