Email Marketing is the most effective marketing strategy to market the products and services to targeted users. Best marketing plan is building strong relationship between customers by promoting your service which helps for your business growth and to increase revenue of your company.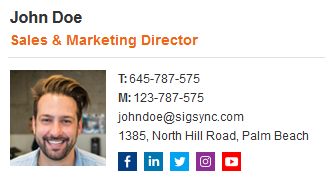 Free Email Signature generator
Free online HTML
Email Signature Generator
that helps to create professional and visually compelling email signatures by adding your logo, brand colors, contact details and etc.,
Follow these email marketing strategies to have a strong relationship with your customers:
Collect customer feedbacks and work on it:
Try collecting feedback on regular basis from customers which helps you to serve them better. You should also need to be willing to act on customers feedback, by implementing their suggestions you can prove them that you are truly listening and you are flexible, it also helps to strongly establish connection.
Exceed Customer Expectations:
If you want to build loyal relationship with your customers, your quality of the work should be commendable. And it's impossible to maintain strong relationship with your customers if your customers are not happy with your work. Show them how you can be valuable to their business.
Personalization:
Try personalizing your customers emails, it will effectively strengthen relationship with your customer. Show your customers that you care about their requirements by personalizing emails for them and also include their first name and last name while greeting.
Communicate with your customers regularly:
Regular and effective communication with your customer helps to build strong relationship. Create a habit of contacting your customers very often and share information about recent product launch or other latest company news
Write Inviting Emails:
Important thing in Email Marketing is writing a welcome email for every customer. It should be taken seriously and you need to write welcome emails for new subscribers as well. It helps to boost the subscriber engagement which directly encourages new members to stay connected with your business.