Email Signature is part of your email which will be placed at the bottom of email message (body). It contains details like name, contact and information about your brand etc. This is a powerful marketing channel as it easily helps to increase the brand awareness among users and also helps to achieve business goals. Email signatures can be used as marketing channel by following below methods.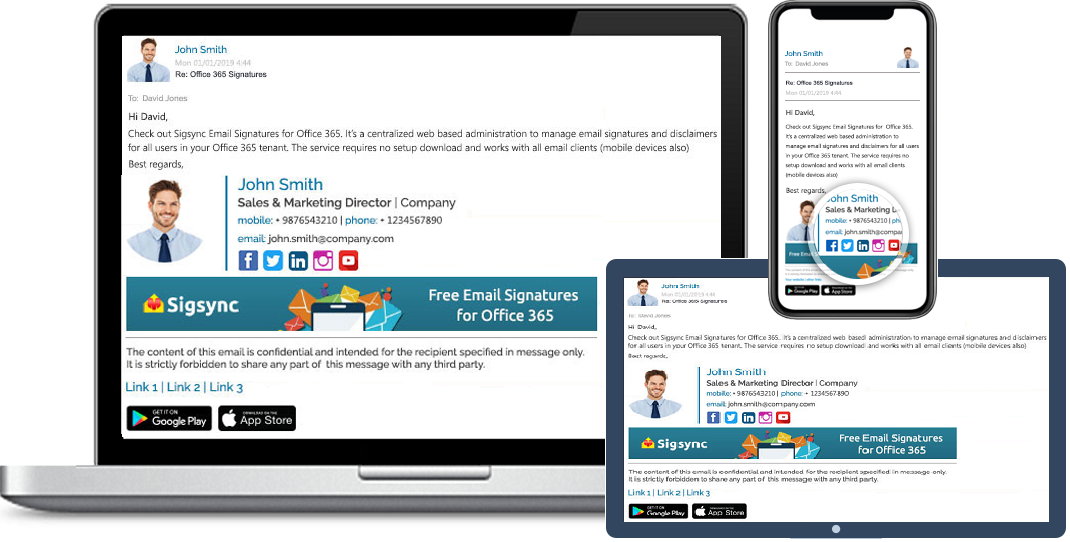 Free Office 365 Email Signature
Free Office 365 Email Signature
s manager allows you to centrally manage email signatures.Consistently deliver your brand-compliant Office 365 Email signatures company-wide.
Email Signature strategy planning:
Estimate how many emails will be sent from your organization each and every day. How many times your team members missed the opportunity of creating brand awareness and sharing details about your products. How many recipients are converted as customers whether they are being redirected to the appropriate page. Evaluate the increase of customer engagement and then plan your strategy to improve Email Signature appropriately.
Email Signature Template Creation:
Initially, create standard templates for whole organization. Then, each department in your organization can modify and customize the defined templates according to their requirement. You can also change email signature banner with respective to your campaigns and departments.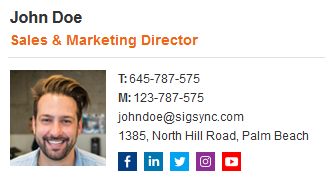 Free Email Signature generator
Free online HTML
Email Signature Generator
that helps to create professional and visually compelling email signatures by adding your logo, brand colors, contact details and etc.,
Use unique signature for every department:
Customize your Email signature for every department according to the different campaigns. Not only Email signatures and banners, different departments should use their own messages which can be used to send in emails later.
Content Promotion with appropriate CTA's:
It's always a good idea of sharing latest news about your organization or about the product launch with your clients. With that you can also provide certain call to action (CTA) in your signature for clients better understanding.
Build trust among users:
You can include user ratings, user testimonials and other awards about your organization and products in your email signature. It helps to build trust, visibility, awareness among your users and gain brand integrity.