Nowadays, social media has been used by large set of people all over the world and more than 2.5 billion active users are using Facebook and 300+ million active on skype. It's been used as the marketing channel for most of the organization and adding social media links to email signature is one of the important keys for your business growth.
Most of the organizations are using social media to connect with their respective customers by sending latest news about your business. Adding a social media link to your email signature is the sensible approach of requesting your customers to follow your organization on social media.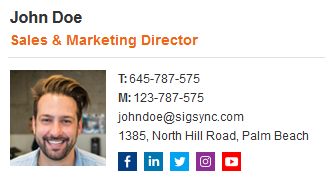 Free Email Signature generator
Free online HTML
Email Signature Generator
that helps to create professional and visually compelling email signatures by adding your logo, brand colors, contact details and etc.,
This is the assured way of increasing the followers or increasing activity on your website through email signature by adding social media links. As you are straightly targeting your existing customers for free of cost, this method is always better than your paid advertisements.
Email signatures makes easy for people to connect with you or your organization right from the email as the email signature links to your website and social media channels. Users whom you're already in contact are more likely to click on your social media links to connect with you.
Addition of social media links in your signature increases the engagement with the customers, helps to reach more and more people and also increases traffic to your website which directly affects your SEO rankings.
How Sigsync Email Signature helps to add social media icons
Sigsync has readily available social media icons to add in your signature without any difficulty. According to your requirement you can add any of the social media icons as shown below.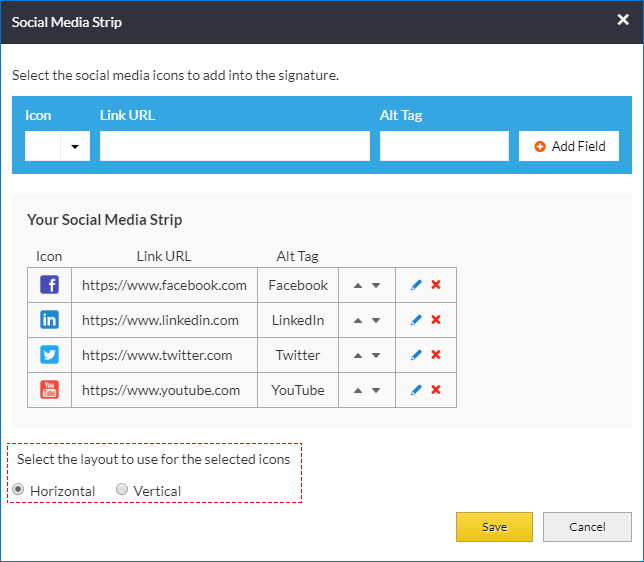 Choose an icon, type your social media link URL and type an alt tag, then click 'Add Field'. You can click on edit icon to edit the existing social media fields or click 'x' icon to delete the field if not required. And you also have the option to select layouts for your icons to change alignments.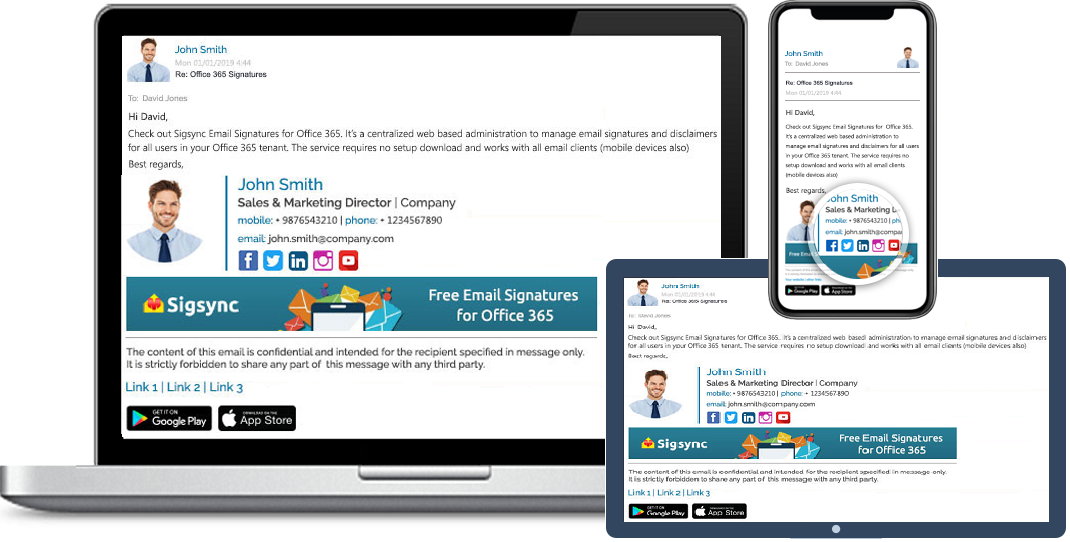 Free Office 365 Email Signature
Free Office 365 Email Signature
s manager allows you to centrally manage email signatures.Consistently deliver your brand-compliant Office 365 Email signatures company-wide.