An email signature is the last and the most valuable element of your email. It is because a full and professional email signature can help you to grab the recipient's attention while he/she is all set to close your email and helps you leave a long-lasting impression. Here are few inspiring tips to create a professional email signature.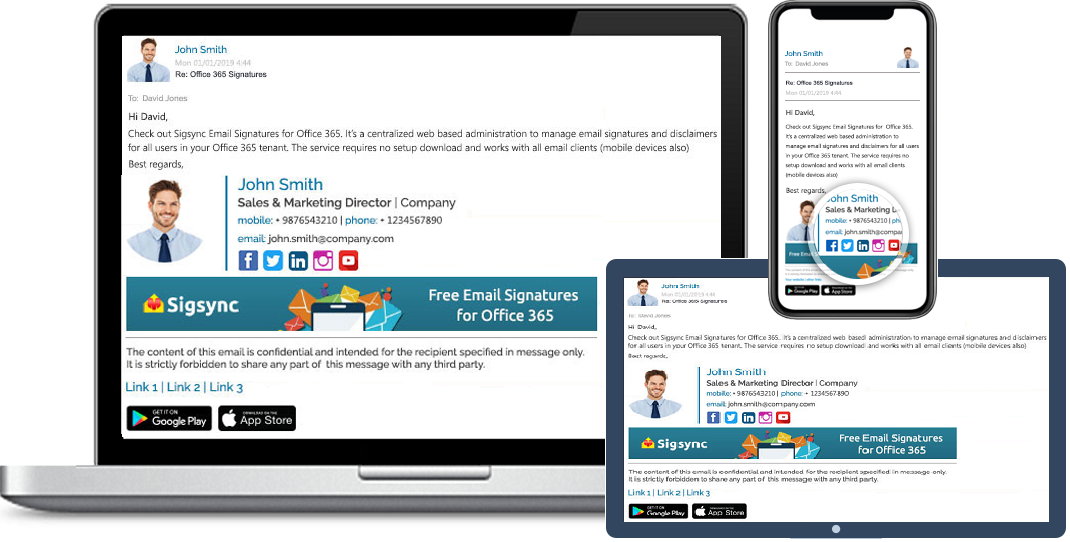 Free Office 365 Email Signature
Free Office 365 Email Signature
s manager allows you to centrally manage email signatures.Consistently deliver your brand-compliant Office 365 Email signatures company-wide.
Short but impressive: The email signature should not be more than 3-4 lines. A longer one is not easily readable as it involves more time and attention. It also becomes difficult to open and view a lengthy signature on mobile devices. An e-mail signature generally contains name, contact details, image, your position in the company and links to your website.
Indicate the Social media profiles: A Company will have accounts on numerous social media platforms. These social media plug-ins should be included in the email signature. This information makes it easier for the recipient to contact and enquire about you and your company. Using social media icons is always a good practice as it adds some colors to your text-based emails. It increases follower and subscriber count thereby building a huge marketing opportunity. Overdoing it and including all the networks is also not a good practice. Potential clients rarely have time to follow everyone everywhere.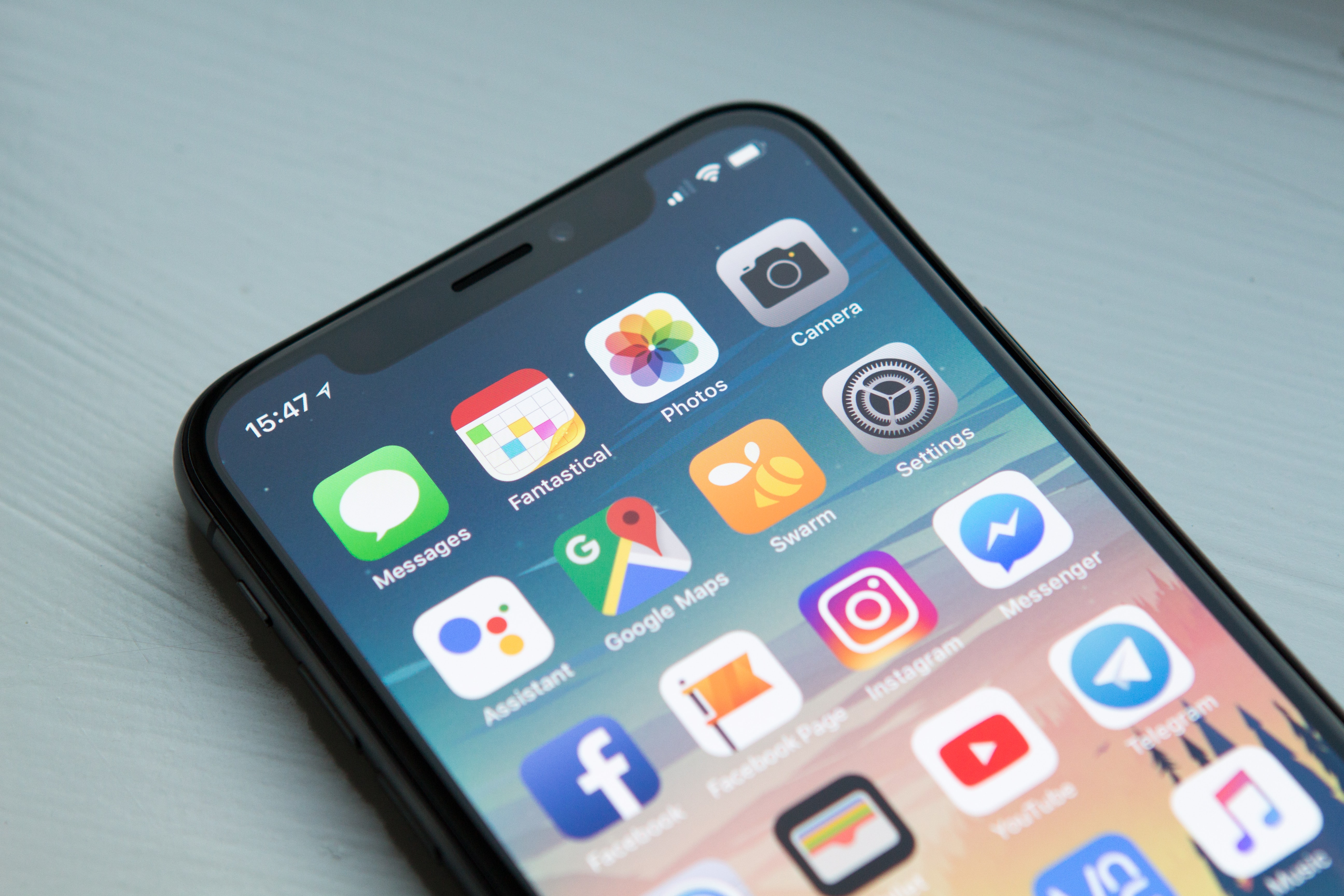 Include Call-To-Action: Call-to-action, if included in the signature, prevents the readers from leaving the page. It will guide the recipients to some other page to perform some action. It may be scheduling a demo, downloading, welcoming any suggestion or feedback, signing up for newsletters etc.
Mention New Product Launches: Your email signature can contain your newly launched product, as this will spread the word about it. A blog post that expertly outlines what you have to offer can also be included in your signature. Free webinars in e-mail signatures are great ways to arouse curiosity about upcoming product launches. This can ensure maximum participation without users having to be physically present at a venue.
Product information: No matter whatever market you belong to, there is always some information to support your product/ service. If included in the email signature, this can do wonders as it adds some fun factor to your signature. The recipients also love to get some information about the company product.
An Exclusive Image: It is always better to use an image (preferably the company logo) in your email signature. Visuals are easier to remember than text. Try to include some exclusive and colorful images to make your signature more memorable. It is advised to use people's photos in the signature as it distinguishes from other plain looking signatures. Also matching the color palette of the image with the logos as shown makes it uniquely stand out.
Video Links: Videos also leave a long-lasting impression than the text. People are often curious to check out the video, and it proves to be entertaining as well. Adding a link to a video can display the uniqueness of your signature. A video must have a short trailer about the products your company is dealing with and should give a complete picture of it within few minutes. A long and a dragging video does not serve any purpose.
Blog and Website Links: Blog links in an e-mail signature draw the attention of the readers to informative topics, the latest security features and tips for an effective e-mail communication. Blog entries should however be up-to-date and engaging for the readers. Making them sound hum drum and boring drops your subscriber count. You can create a QR code of your website and that can be included in your email signature for quick access. Make sure that your website link is complete with http/https, so that redirection happens appropriately (e.g.: https://www.sigsync.com) .
Freebies: Any free tool or a free trial session provided by the company should be included in the signature. It helps the recipients get an idea about the freebies your company is offering. Freebies are always appreciated and add goodwill to the company.
Including disclaimers in your email. Email disclaimers are very important considering legal requirements. Including one in an email signature and making it consistent protects any business from legal actions.
If you're searching for a simple way to design and manage professional email signatures for your company, Sigsync Office 365 email signature service will greatly help. It is a Microsoft approved secure email signature solution for Office 365 and Exchange server users. Visit https://www.sigsync.com now.
Conclusion: A signature signifies how your readers will remember you. So, utilize the above-stated tips and create an Email signature for you or your company right away which is sure to be an eye catchy one!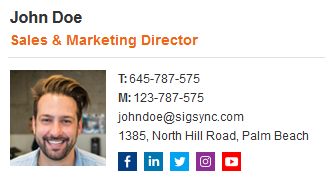 Free Email Signature generator
Free online HTML
Email Signature Generator
that helps to create professional and visually compelling email signatures by adding your logo, brand colors, contact details and etc.,
More information on Sigsync Signature Generator can be found by visiting: https://www.sigsync.com/office-365-email-signature/features.html
Video: https://www.sigsync.com/kb/video.html
User Manual: https://www.sigsync.com/kb/sigsync-user-manual.html