To be ahead of the pack and stay updated with the latest trends, communication within an organization is of prime importance to understand the corporate culture, catch the most recent company news, products launched etc. As an employee, the challenge is to stick to a time schedule and yet process all the continuous communication they receive daily via different modes. It therefore becomes difficult to keep a track of everything and results in a decreased productivity. Almost 51% of workers feel bogged down and reach a breakpoint due to information overload.
Workers may be involved in different departments or placed in different locations; situations may not be constant but staying updated is challenging. In these situations, the use of an internal email signature is constructive that increases employee engagement.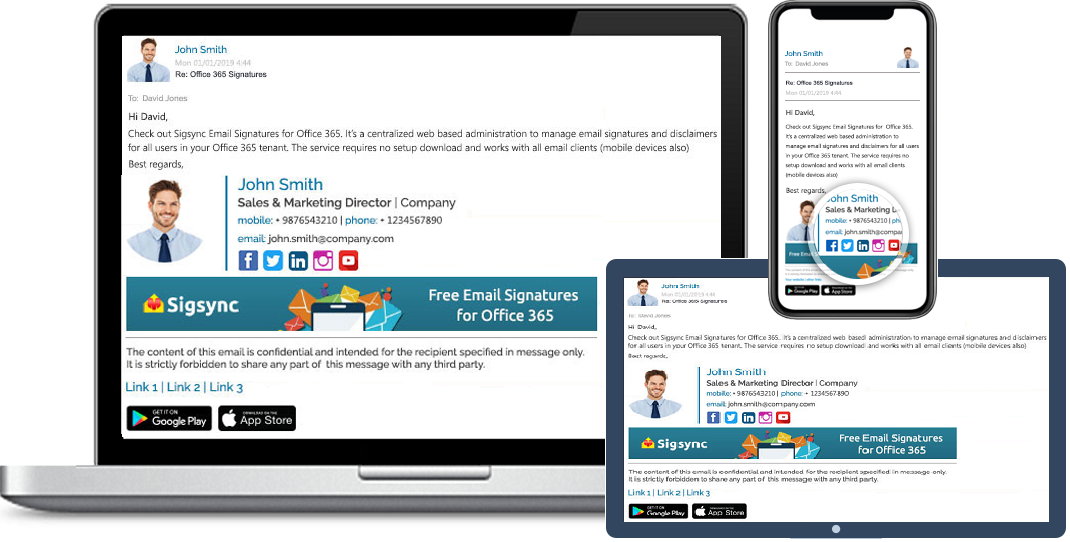 Free Office 365 Email Signature
Free Office 365 Email Signature
s manager allows you to centrally manage email signatures.Consistently deliver your brand-compliant Office 365 Email signatures company-wide.
Let's check some of the compelling reasons to use an internal email signature.
Faster internal communication: Using internal email signatures, you don't have to send a personalized email to every employee to inform them about the latest update or call them up asking them to enrol for an event. It is practically a straightforward process to include all the relevant event details in the signature. If an employee receives 5 e-mails, then each e-mail functions as a simple reminder to them. A normal text when used in the signature, might not be an eye catcher. However if the same text is represented in the form of a designed banner, then the visual image would leave a greater impact on the minds of the recipients. It is similar to an advertisement which made you grab the mouth watering swiss chocolate.
Update about global events: The use of a signature is not only for the organization's internal events, but also to spread awareness about global happenings around us. The news about COVID-19 pandemic created such a hue and cry all over the world that it is impossible for anyone not to take notice of it. Many companies try different methods and are going those extra miles to alert their employees about all the precautionary measures they must follow. We receive daily updates through social media sites and there are dedicated channels present for heated discussions dealing with all the do's and don't s. An e-mail signature can help separate the wheat from the chaff and narrow down all that unwanted cram.
Customized signatures which are designed keeping the current trends in mind can also grab the eyeballs For example, a signature containing health tips during a pandemic is impossible to let go of. Similarly, festival wishes and shopping tips during Christmas sell like hotcakes irrespective of the departments.
Tracking employee participation: Organizations regularly conduct events and surveys hoping to have a high turn out rate. But not all employees wish to take part in it due to various reasons. This might result in a poor turn out rate and is a demotivating factor for the event creator or planner. In order to get in targeted crowd to join the event, companies can track who exactly participates. For example, a technical event about android development might hardly ring a bell with the graphic design team. It might be a huge hit with new-joinees or the software development team. This can be accomplished using e-mail signature so that targeted e-mail about fairs and events can be sent.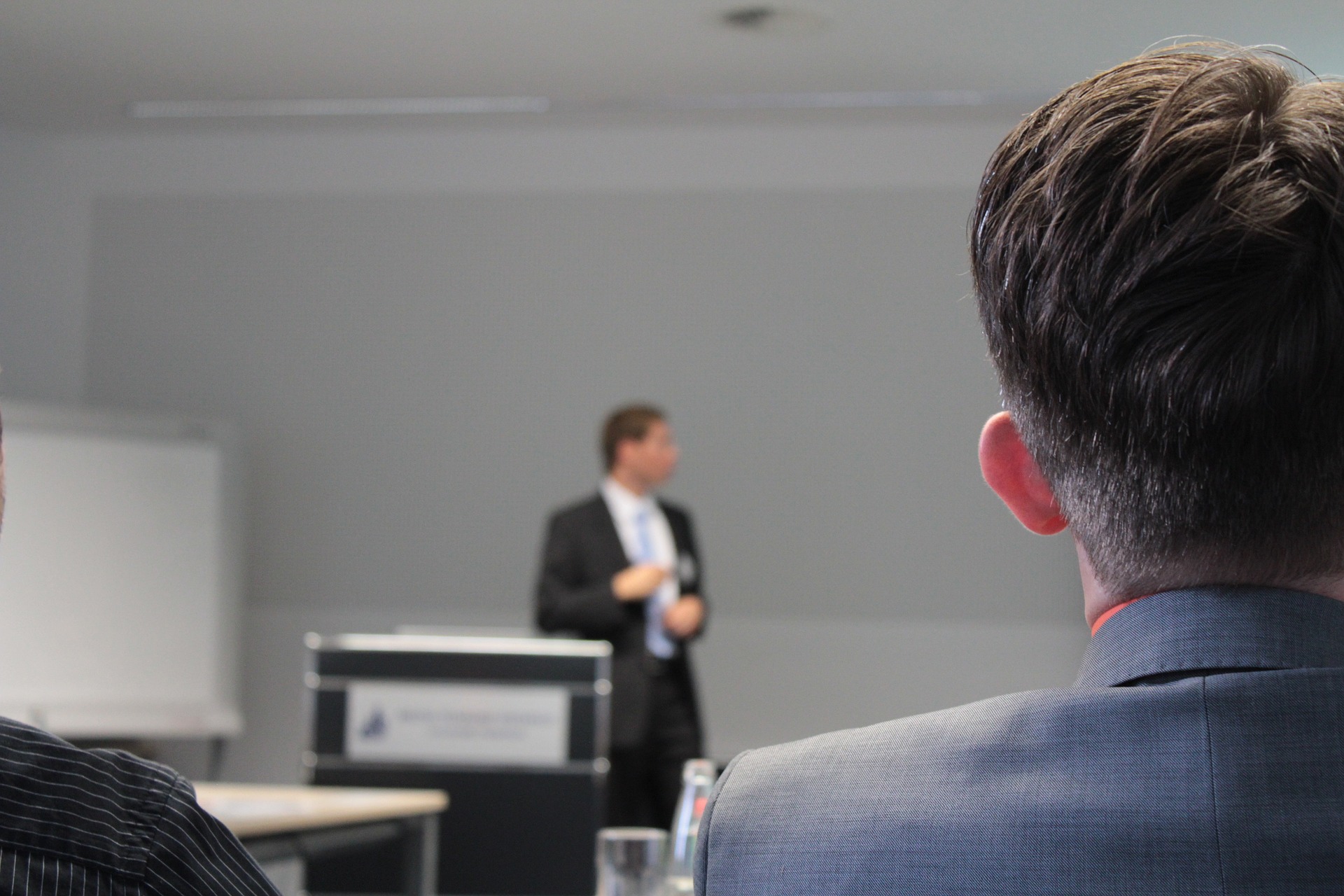 Attracting the bookworms: Lets admit that we all have those voracious readers who would love devour the latest articles from the library. Companies have digital or online libraries publishing various contents. But what sense does it make if its collecting virtual dust in the digital space? E-mail signatures serve just the right thing to tempt these book hungry crowd. Signatures can update this information and send reminders about the newest additions to their online bookshelves. Now you can start wondering why the books in your cloud are suddenly in such a hot demand.
Employee and Staff recognition: Everyone wants to get appreciated for their hard work. All work and no recognition can prevent Jack from thinking outside the box. It reduces the creativity of employees and makes them keeping tuning around the pole. E-mail signatures can conduct voting, award top performers and select best employee of the year.
Philanthrophical and charitable programs: Invite the good angel in your employees by informing them about campaigns like blood donation, beach cleaning, planting saplings, creating environmental awareness and educating poor kids. We all like to be a part of a healthy community and make the world a better place to live in. Motivation is the number one factor that drives us into doing things. E-mail signature can let others know the count of how many are participating, how many are enrolled and give a gentle reminder about the global duties for which everyone are responsible.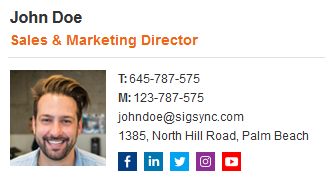 Free Email Signature generator
Free online HTML
Email Signature Generator
that helps to create professional and visually compelling email signatures by adding your logo, brand colors, contact details and etc.,
Conclusion
An internal email signature ensures that the employees are kept abreast with the latest announcements. Internal email signatures are included at the end of every e-mails sent internally within an organization. Every email reminds them to take the necessary action without annoying them. Signatures are also reliable in that they contain trusted information and also makes your employees happy by recognizing their talent.
Video: https://www.sigsync.com/kb/video.html
User Manual: https://www.sigsync.com/kb/sigsync-user-manual.html