An email signature is considered as very crucial for effective communication with the users. This is one of the powerful ways of establishing or marketing your brand to a range of various users. By using an Email signature, companies can direct their users to their website or social media pages as they'll be constantly contacting their customers through emails.
Email signatures can be used to create a brand identity by placing various information in the promotional banners like offers and other important information about your brand. Promotional banners are nothing but the image of a new product along with the descriptive short message and this is the perfect way to create brand awareness and prompt actions. Let's understand how to ensure banner prompt actions: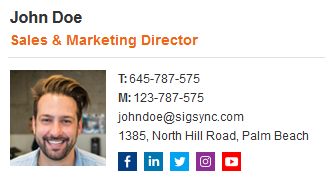 Free Email Signature generator
Free online HTML
Email Signature Generator
that helps to create professional and visually compelling email signatures by adding your logo, brand colors, contact details and etc.,
Creating Brand awareness:
If the organization logo is already present in the banner then there is no need to add the logo again in the banner separately. The banner should have a similar design as the company website and you need to create the banners with the corporate colors which avoids the color mismatch in the emails signature and creates brand image.
Do not overload it with irrelevant information:
Never fill the banner with unnecessary information, it needs to be simple, instantly readable and it should be straight to the point. Also, create clear and powerful statements which can be easily understandable.
Usage of prompting words:
In call of action, the most important thing is prompting words. It is used to prompt your users and stimulate their actions. Adding the buttons such as click here and try it now etc., can be used to direct your recipients to the website. You can verify the effectiveness of the banner by adding a tracking URL which captures the data on click and shows in the web analytics or on google analytics platform.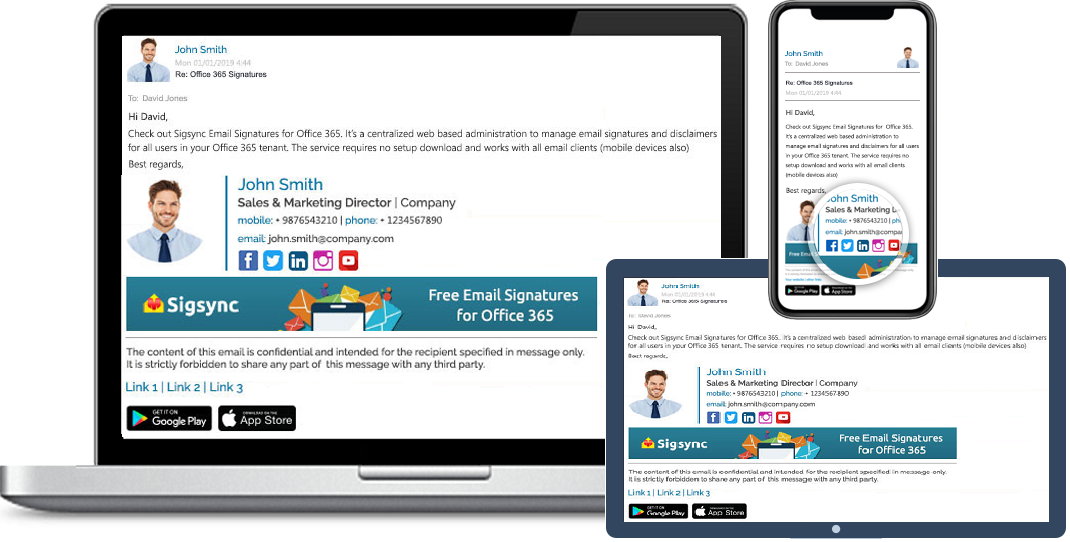 Free Office 365 Email Signature
Free Office 365 Email Signature
s manager allows you to centrally manage email signatures.Consistently deliver your brand-compliant Office 365 Email signatures company-wide.
You can check out Sigsync email signature service which helps to create signature which prompts action from recipients. It is cloud-based software solution for office 365 tenants and lets you to create different signatures for your organization.