Organizations launch a product hoping that it is going to fetch good business for them. But in the digital age when a new product is being launched every second day, consumers have a hard time in making a wise decision to settle on the coveted product they desire for. In order to attract customers and make them stick around a commodity, digital feedback can steal the show for businesses.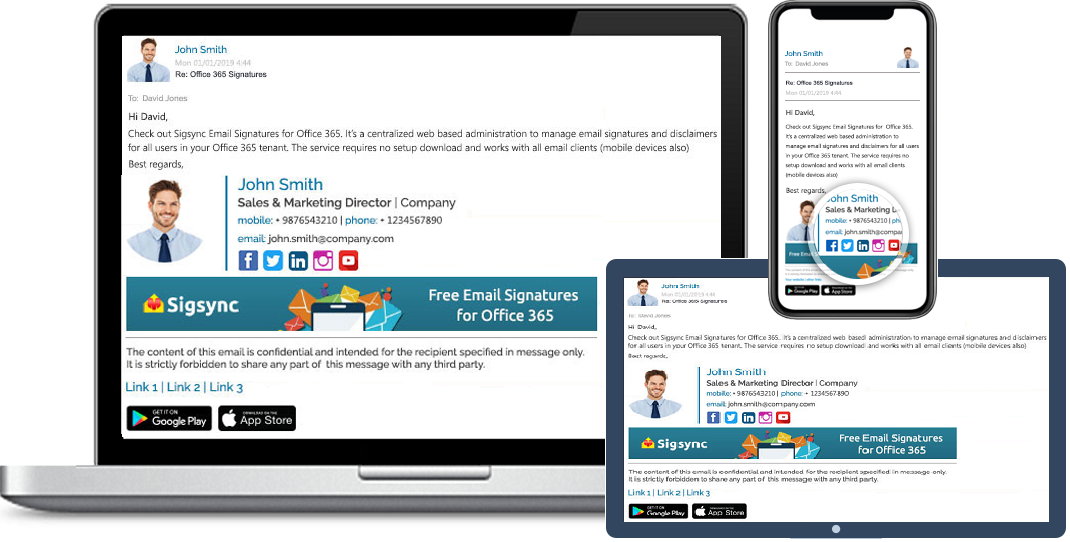 Free Office 365 Email Signature
Free Office 365 Email Signature
s manager allows you to centrally manage email signatures.Consistently deliver your brand-compliant Office 365 Email signatures company-wide.
OneClick surveys are used to collect feedback from your customers via email. Instead of long drawn surveys which can take hours to complete, these surveys offer a simple solution to both the buyer and seller to effectively gauge and provide the responses. They can be completed with a mouse-click and usually have images to match the user's sentiments.
Studies have also shown that these surveys have a higher response rate thereby helping an organization to get timely evaluation.
Reasons for using one-click surveys in an e-mail signature
To make every valuable vote count, surveys, feedbacks & opinions can be incorporated in an e-mail signature for effective marketing.
This can engage your audience and bring that personal touch for a user. As they normally say that customer is the king, who wouldn't expect a kingly treatment after all?
A lengthy survey might drive the potential customer away who craves to come back for a priced discount. On the other hand a one-click survey can function as an icing on the cake in the nick of time.
Companies are stuck between the devil and deep sea of attracting customers and at the same time keeping them in the loop. In this fast-paced age, where the common man doesn't have enough time to spare, these surveys can come as a blessing in disguise by making the survey quick as a wink.
One-click surveys can also track the browsing habits of a customer by using analytics. How else would you think these social media sites emerge so successful overnight?
How to create one-click survey using Sigsync
Sigsync offers to create one-click surveys with Hively and Crewhu. Assessment of customer experience comes without any unnecessary questionnaires.
Hively Account Configuration
By logging into your Hively account, you can add users via the Manage Users tab.
Click the Add users button and then fill the user details like Name and E-mail, Then click Add team member to finish adding users. The users can either be added in bulk or single.
Under Configuration, a classic snippet can be seen and previewed.
There is also an option to view the snippet as an HTML code.
This code can easily be pasted into the Sigsync signature editor.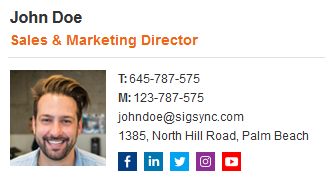 Free Email Signature generator
Free online HTML
Email Signature Generator
that helps to create professional and visually compelling email signatures by adding your logo, brand colors, contact details and etc.,
More information on how to create one-click surveys can be found by visiting: https://www.sigsync.com/kb/oneclick-surveys.html
Video: https://www.sigsync.com/kb/video.html
User Manual: https://www.sigsync.com/kb/sigsync-user-manual.html