Certificates are like a mirror that reflects our achievement; whether it's personal or organizational, its inclusion in the signature will help your contact know about you. But some argue not to include a certificate in the signature. When you have a certificate of specialization in a topic, including it in a signature is generally not considered as a show-off. It's a way of telling the customer that I'm an expert on this topic. You have spent your precious time, effort, and money to achieve this certificate, which is a written proof of your achievement and expertise.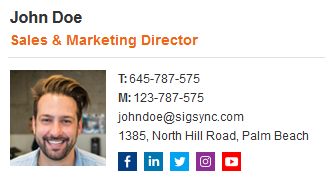 Free Email Signature generator
Free online HTML
Email Signature Generator
that helps to create professional and visually compelling email signatures by adding your logo, brand colors, contact details and etc.,
But what guidelines to follow comes the next question. Only include the certificate relevant to your job profile so that clients can trust you easily and contact the service. It is considered wise not to include irrelevant certificates as clients might not be interested in knowing all your achievements. They only refer to the certificate to know your qualification in that topic and trust the product you're promoting.
Link the image of the certificate with the respective certificate's official website, to the company product page, or even you can link a relevant blog topic. Don't flood the signature with multiple certificates but make sure to only include the one which pertains to the topic. For example, it is unwise to include a certificate you have earned from your cooking skills, when you are looking out to market a software product. No doubt, its your accomplishment. But does that even help to the customers you have in your hand? You might consider including it in your personal blog but not in your professional space.
Therefore, including the certificate in the signature helps the customer know your expertise on the topic and build trust with your product. Sigsync provides various options in placing your certificate image and linking the image with appropriate pages. Also, get the free email signature designing and formatting service.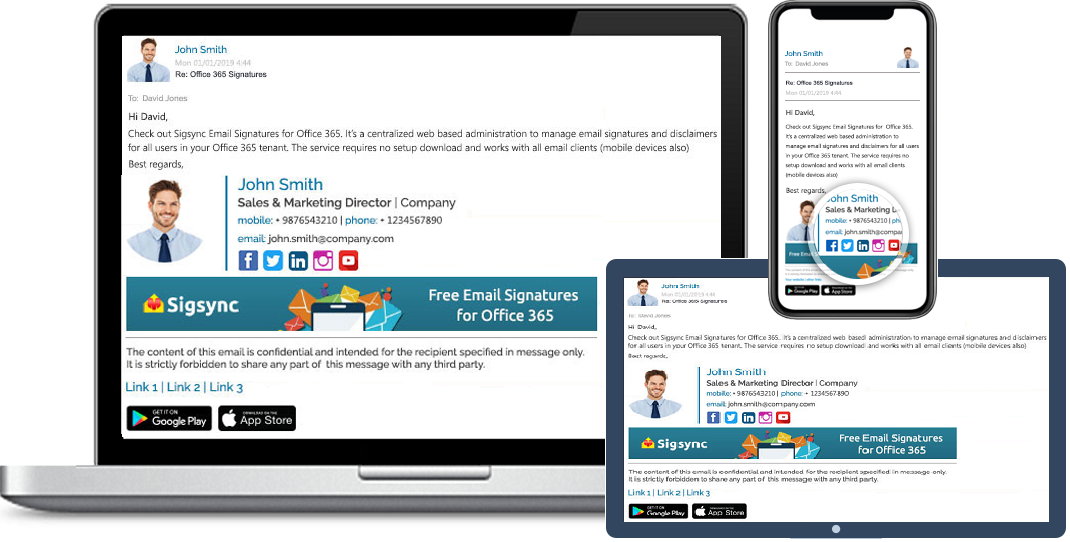 Free Office 365 Email Signature
Free Office 365 Email Signature
s manager allows you to centrally manage email signatures.Consistently deliver your brand-compliant Office 365 Email signatures company-wide.