Yes, the most awaited feature is out now. This feature enables the user to preview the Email signature while composing it rather than attaching it on the fly, on clicking send Button. The user gets better view of their Email content and helps to avoid typing signature line manually by mistake. This is an essential and important feature of an Email signature.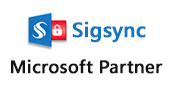 How to enable preview of Email Signature?
To enable the preview of Email Signature while composing mail, an Outlook Web Add-in needs to be added to Office 365 account of clients by Office 365 admin. This can be pushed centrally without needing to enable in each and every client machine. This solution is more secure with enhanced security.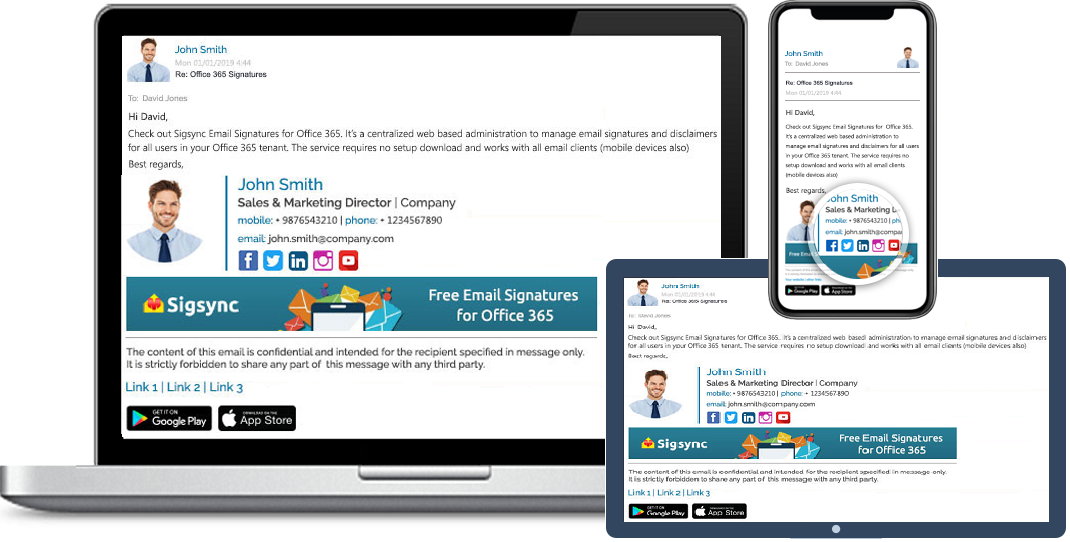 Free Office 365 Email Signature
Free Office 365 Email Signature
s manager allows you to centrally manage email signatures.Consistently deliver your brand-compliant Office 365 Email signatures company-wide.

No EXE or DLL is pushed to client machines, or a software installation is needed. As the Email signature is deployed per user, it is not locked into a machine. Hence the signature preview feature is available to users irrespective of the machine used. After Add-in plug in is deployed, Email signature preview is readily available in Outlook for users using Office 365. The server-side Email Signature preview is visible while forwarding a mail or responding to an Email or composing a new mail. As present this feature is available in Outlook and OWA.
Without any additional configuration on the client side, the add-in will display the preview of different Email signatures for different scenarios like for a particular recipient or for a particular mail chain as configured by the user.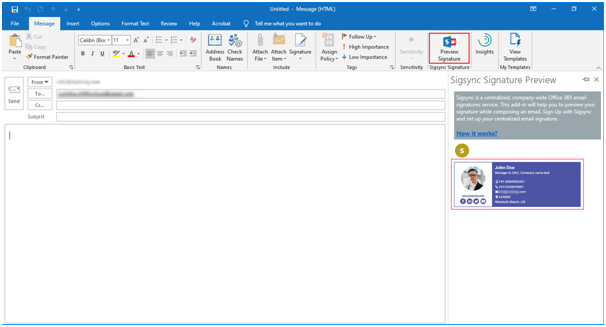 Centralized Email Signature for Office 365
We have heard about previewing Email signature in the past as well and would have used a few solutions. Then what makes Sigsync signature preview in Outlook 365 special or unique? Well the answer is in all the earlier solutions that we heard of, it is not controlled from the server side, but managed locally at client side. Hence it purely depends on the Outlook client system and can be edited before sending the Email by the user. Hence the branding of the company is at stake here. Also, not all Email clients support this feature.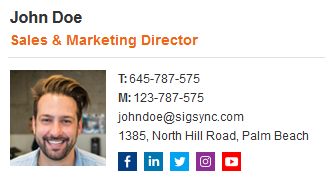 Free Email Signature generator
Free online HTML
Email Signature Generator
that helps to create professional and visually compelling email signatures by adding your logo, brand colors, contact details and etc.,

Sigsync signature preview in Outlook 365 addressed this problem more effectively and efficiently. The Email signature is added to the cloud, and thus protecting and retaining the full control of your company's brand irrespective of the email client or device used by the user. The other important feature is Real-time preview and update of Email signature. That is, the preview of Email signature gets updated on the fly. For example, if there is a certain Email signature to be added for a particular recipient, then when that recipient is added to the mail, the signature preview is updated automatically without any user intervention or special configuration on the client side.
Visit website: https://www.sigsync.com
Video: https://youtu.be/IM60yIiMtGw
User manual: https://www.sigsync.com/kb/sigsync-outlook-add-in.html