Budding entrepreneurs who want to make their mark in the business world have plenty of things on their hands when they first start out. Before anything else, they have to win potential customers to keep their businesses up and running. Sending emails is a part and parcel of their job. E-mail signature can come in handy when product marketing activities take the front stage. Elements like banners, product promotions, analytics are few such examples which accomplish the task effectively. When a company therefore wants to design the best e-mail signature, they have a tough time zeroing on the signature service which excels above all others. The market is flooded with a plethora of options to choose from. One of the qualities to look out for is whether the e-mail signature provider offers good and a personalized customer service for your needs. We shall look at the top 5 qualities and how that matters in designing your perfect e-mail signature.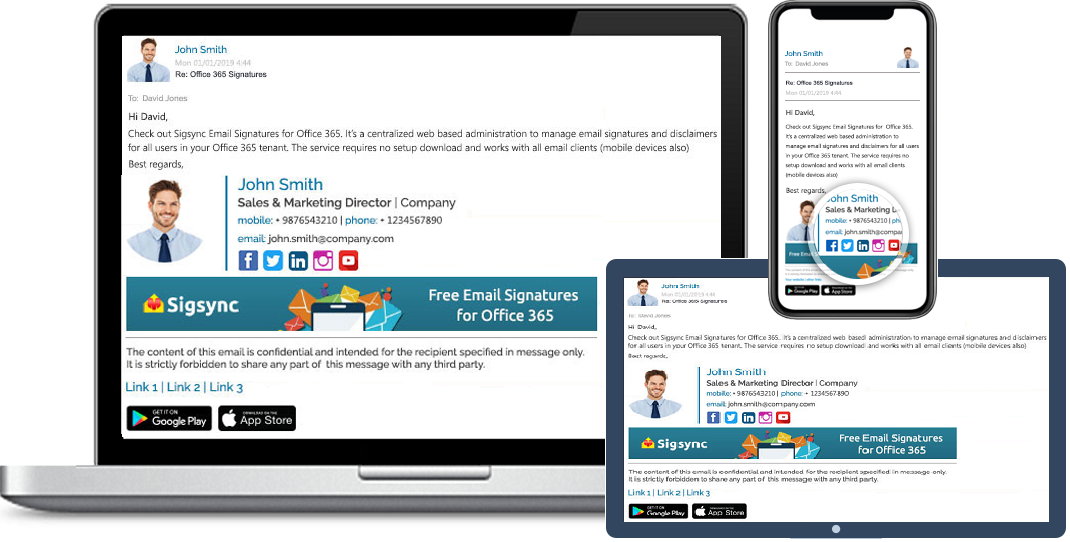 Free Office 365 Email Signature
Free Office 365 Email Signature
s manager allows you to centrally manage email signatures.Consistently deliver your brand-compliant Office 365 Email signatures company-wide.
Qualities of a good customer service for your e-mail signature
They are available almost round the clock. Lets assume that you have designed the perfect signature and wish to send your clients a very professional e-mail bearing your shining new signature. But suddenly the admin runs into some problems. As expected, you urge to contact customer care right away and are made to wait there. Not a good impression right? Customers these days expect a quick reply as they do not wish to wait for more than 10 minutes over a live chat. A service which keeps its clients waiting for more than 20 minutes tends to lose its loyal people who signed up for the service in the first place.
They are polite and use decent language. Any person when attended to would like to be greeted first with their name, simple phrases like Hello, time of the day like Good Morning, Afternoon, words like please and thank you. These expressions though might sound simple provides a base for establishing a long lasting relationship with the buyer.
Overly marketing the product a big no go. Marketing is the bread and butter of any company whose intention is to thrive in a competitive world. While discussing your problems over the live chat, you find out that the signature service is overly marketing the product to you. Sending excessive emails every second day, pestering consumers to buy products which they totally don't need are poor strategies to win over the choosy crowd.
Personalised advice to the customers suiting their needs. Selling a product has its own advantages. But many users would also want to have personal advice on what features suit them the best for their business needs. If they enjoy the service, they would highly recommend it to others. Most businesses climb the ranking charts mainly through word of mouth recommendations. If your signature service is offering you a personalized demo to suit your needs, don't hesitate any further to grab the opportunity.
They can assist you via remote access. A company replying and assisting only through phone and e-mail comes across as non-responsive and non-technical. It makes the clients doubt about the reliability should something go wrong after they have made a purchase. Lending a helping hand by taking remote access establishes a one-one contact, displays ready to help attitude and above all a feeling of console when the user has lost their way.
They are using active voice in their language. Technical experts who handle chats should not be interpreted as machines. Sentences using passive voice such as 'Your order has been processed' seem overly robotic. Active voice sentences such as 'We are looking through your problem. Please give us some time' adds a personal touch. It immediately connects with the user and sympathizes with them.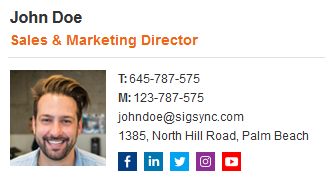 Free Email Signature generator
Free online HTML
Email Signature Generator
that helps to create professional and visually compelling email signatures by adding your logo, brand colors, contact details and etc.,
Want to create a secure, centralized, professional company wide e-mail signature for your needs? Then check out Sigsync. https://www.sigsync.com. Its 24/7 customer support can assist you in creating a tailor-made signature for you. Contact us right away!
Conclusion: A good customer service should respond to user queries, not show up as too hungry to market their products, and must leave a polite impression. It is therefore wise for potential buyers to test the trial product and interact with the customer service to get to know them beforehand.
Video: https://www.sigsync.com/kb/video.html
User Manual: https://www.sigsync.com/kb/sigsync-user-manual.html